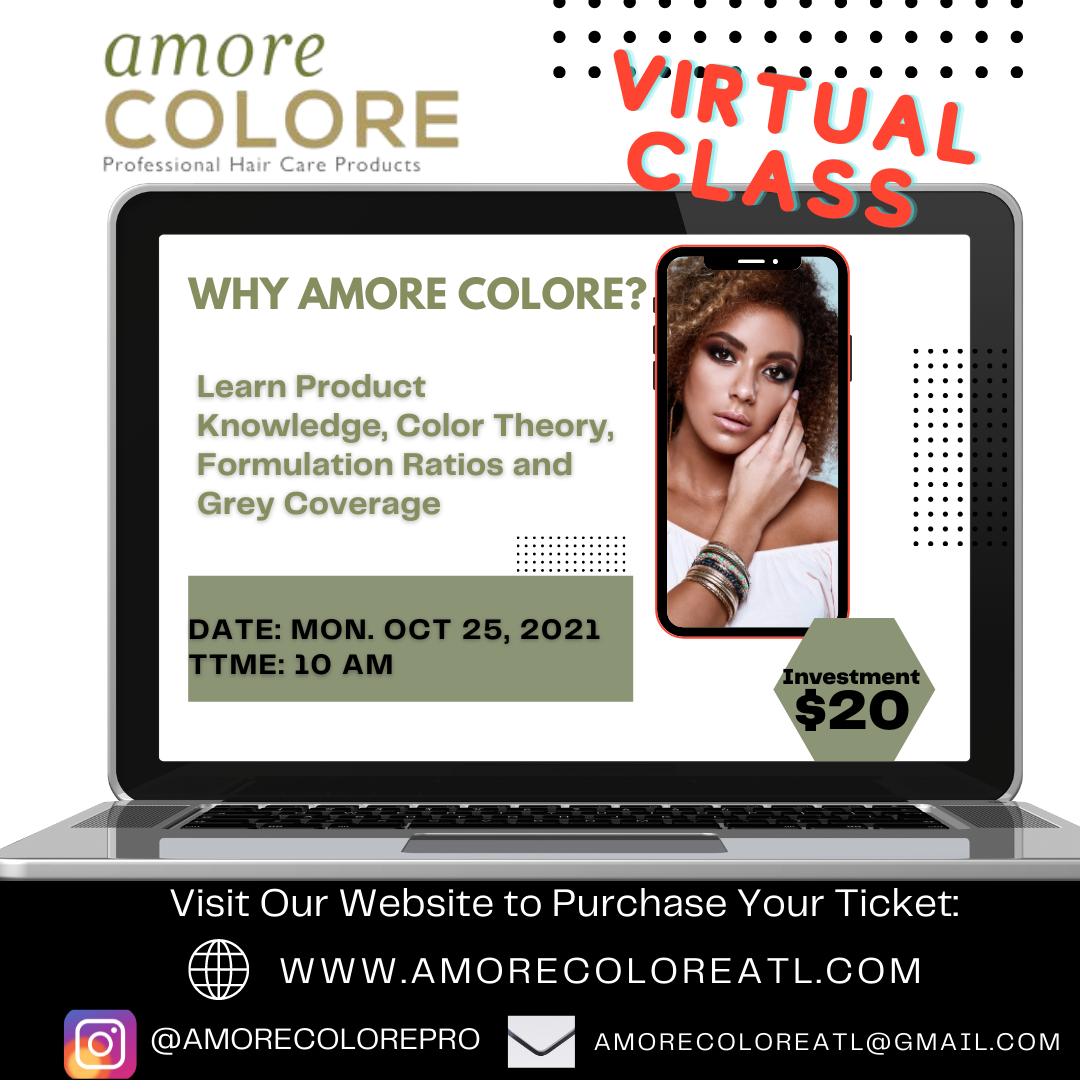 Intro to Amore Colore
In this Course you will experience the live replay that was taught by Kenya Fauntleroy and Rayna Roshelle.
Watch and Learn as they take you through a brief color theory refresher then dive right into the Amore Colore Line. They will break down each one of the products, why and how they are used.
Check your inbox to confirm your subscription